Fall into Dance
The Asheville Ballet's annual free performance in the park.
3-400 people watched and, if clapping and hooting count,
they enjoyed what they saw.
Photos are from last night's performance (Friday, 23 Sept 2016).
One more show, tonight, Saturday, at 7:30 pm.
8 dances from 6 choreographers using 15 dancers,
beautiful work with poised and professional dancing.
Well-done tech — lights  and recorded sound and live music
— wonderful venue, perfect weather.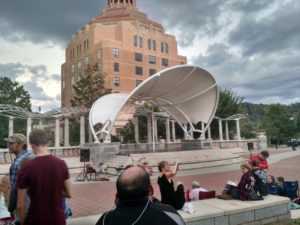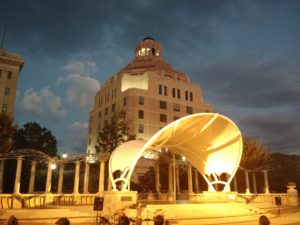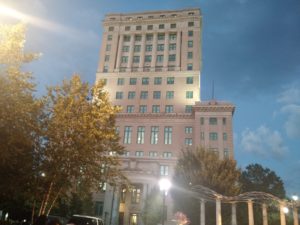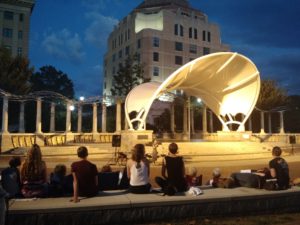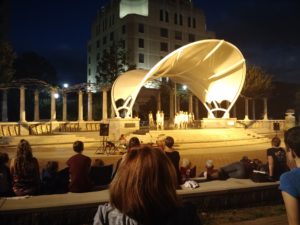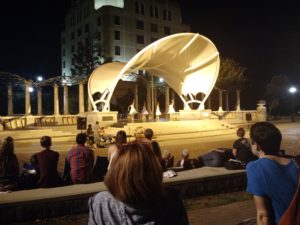 Don't miss tonight's show, bring friends and family, maybe folding chairs.
Performance details at the Asheville Ballet website.