Not much, but the bit of rain,
got the suspended droplets and the light just right,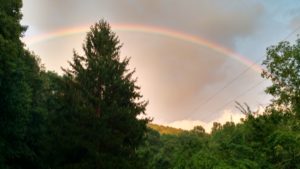 shined up the ornament in the grass,
of cloudy crystal quartz,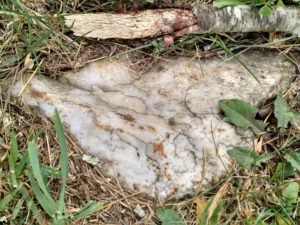 and awakened the giants underground,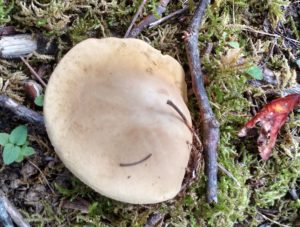 to upthrust their sort-of flowers here and there,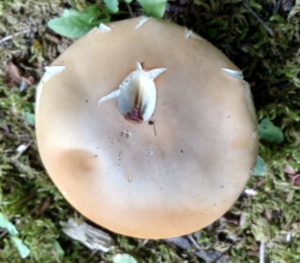 sharing sometimes with a bird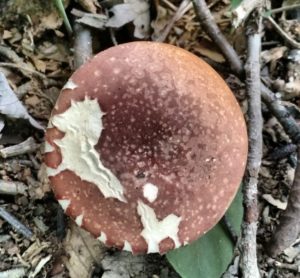 some seeming prematurely aged,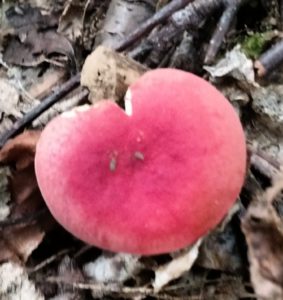 scarlet and stark whites,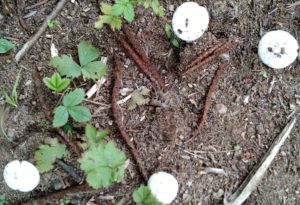 with accidental happy faces,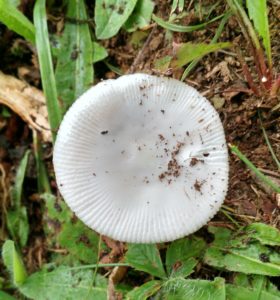 and with delicious detail.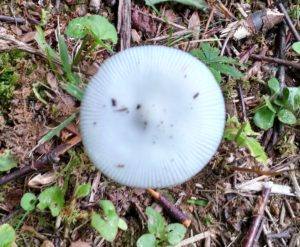 While, on a different scale, walking on the grass,
the lone doe, Bones, feasts warily on bird-scattered seeds.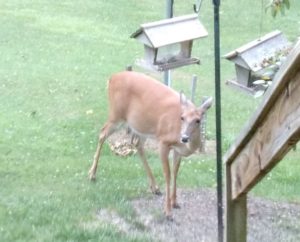 Later, down the lawn, shy Esmeralda and her still-spotted twins
from a finch eye view.
After nightfall, on the counter, yes, katydid,
she thought my camera might be a snack.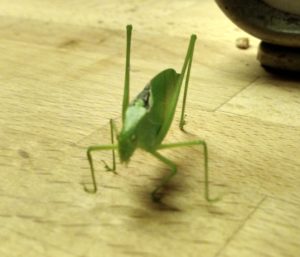 Outside, the affable ongoing everyday pillage of the feeders.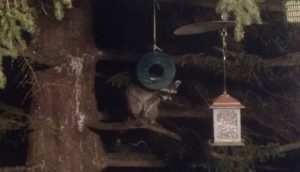 Our neighbor was sure he saw a bear's butt slip into the brush
about halfway between our house and his,
a little fellow, 150 pounds max.