Possible alien spacecraft.
Hayrolls from the first cut.
Backing up a bit.
Our western ridge and the next ridge.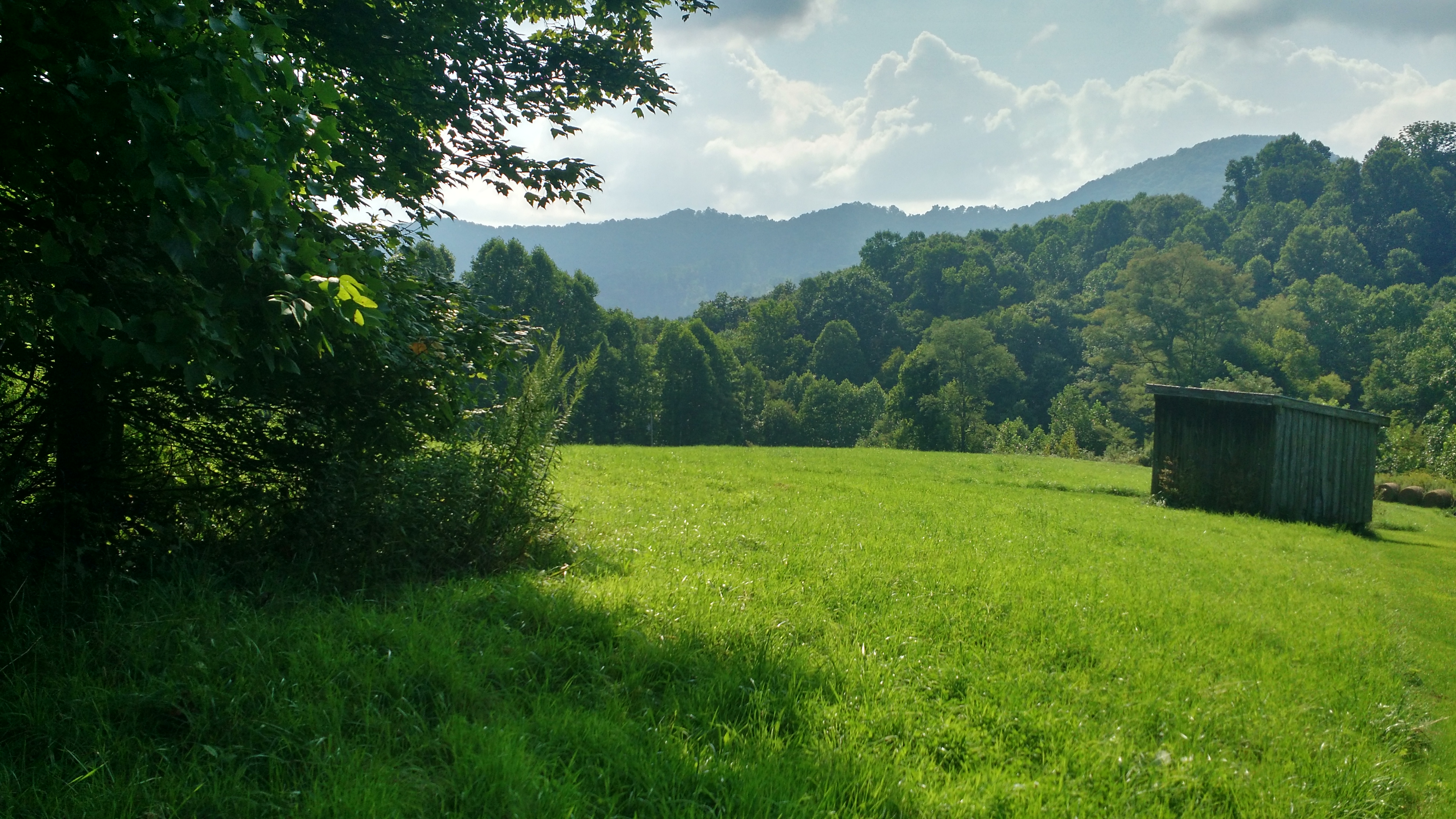 Hazy, a little lazy.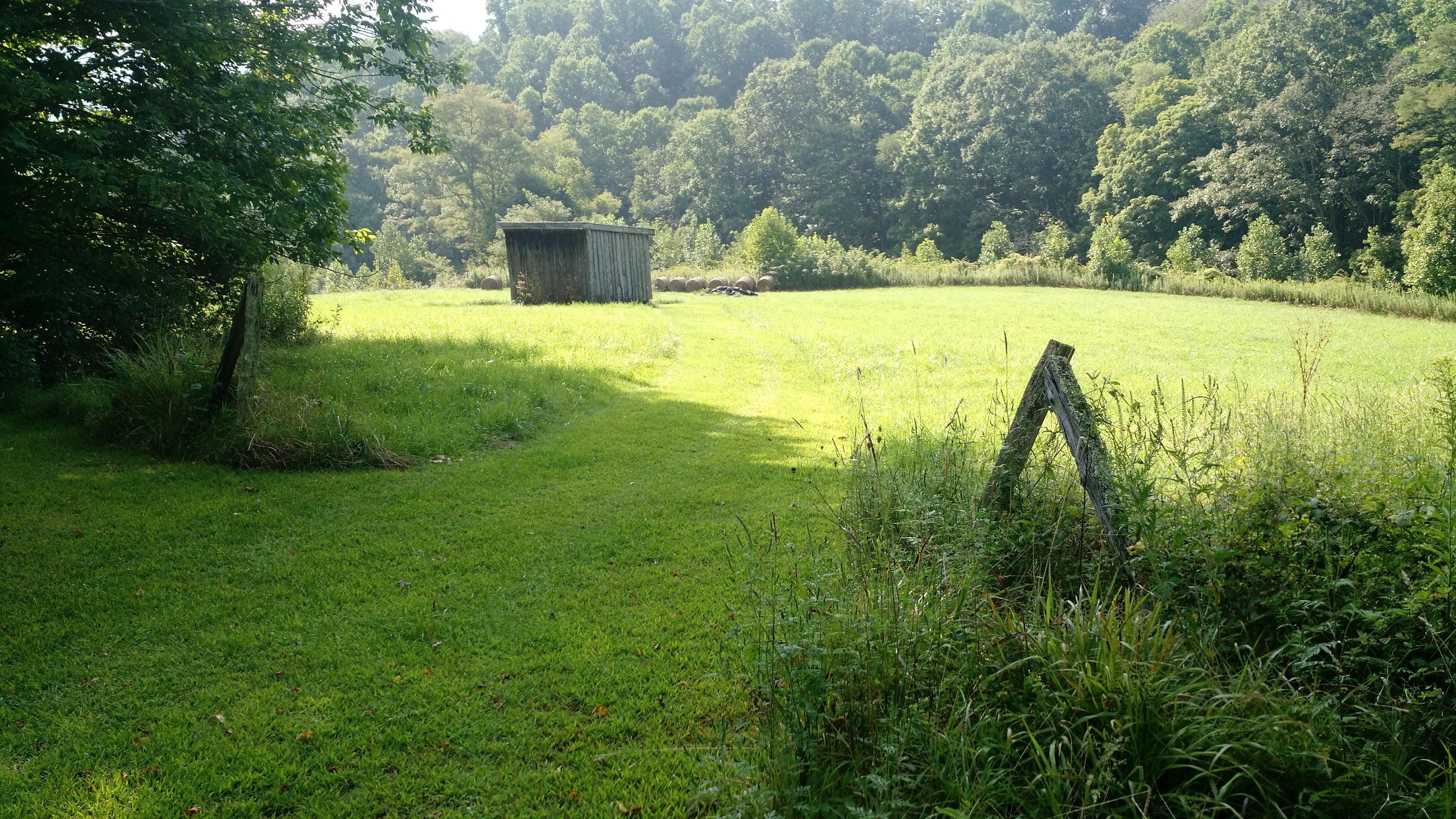 Veteran fence posts ever ready for a new deployment.
Uphill past the garden into the orchard.
Annoying brush pile — it's for the birds.
Wall garden with stone snake-sunning bench.
Energy and entropy wrestled to a tie.