Black ball maters turn half red when they're ripe.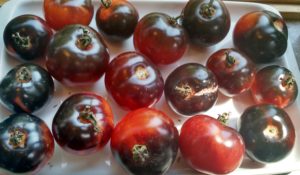 Not quite the season's last ones, but getting close.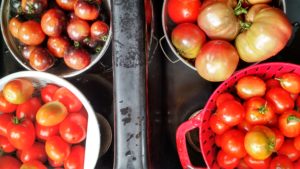 Keeping the path clear, through the hay field,
past the garden shed, to the compost.
Can be seen from space.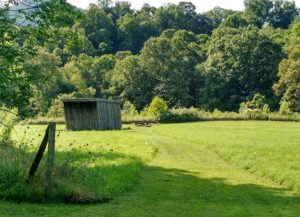 Mowing standard: grass no more than one snake deep.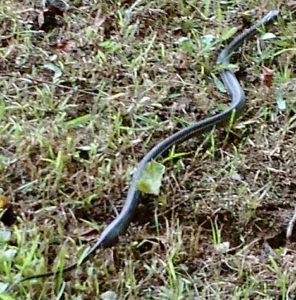 Sterilized old chimney rocks built around the culvert
over the north branch of the branch,
forty years ago, all grown in.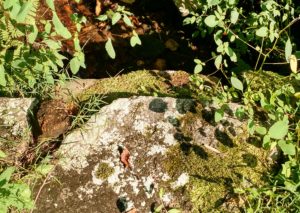 Chocolate veined ferns.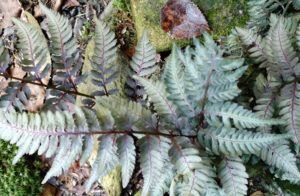 The warning, the promise,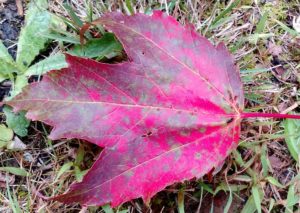 it's starting to fall fast.