The truck is coming in the morning,
we'll put it all together tomorrow.
Tech Tuesday, dress Wednesday, school show Thursday morning,
Friday evening, Saturday both matinee and evening, Sunday matinee
2:30 and 7:30 at the Diana Wortham Theatre.
New idea for this year, first step,
12 foot tall chocolate sundaes.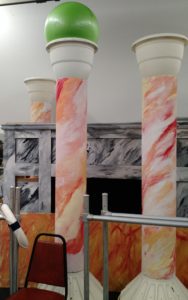 Not shown: 70 dancers
from 4 years old to 70-some
performing around 180 parts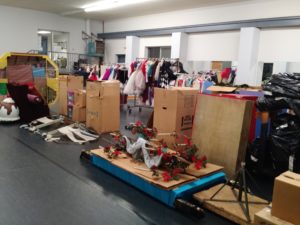 180 costumes, averaging 7 pieces each
1300 items, more or less,
plus a few hundred props.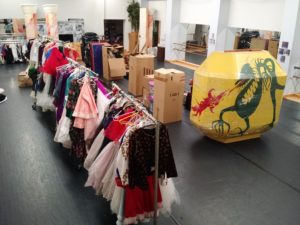 In the corner, left alone,
the tutus pause for calming breaths.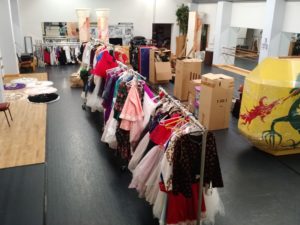 Yeah, it's Nutcracker 2016
from the Asheville Ballet
December 9th, 10th, 11th.
We're not going to miss it,
you shouldn't either.