There are flowers, of course, in all colors,
all around, in pots, and planters, and plots,
but it's green when you look out or look up,
high in the temperate rainforest
of Western North Carolina.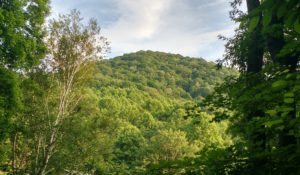 Drastic escalation this year
in the battle over blueberries,
the outnumbered humans versus the birds,
the jays, the catbirds, especially the thrashers.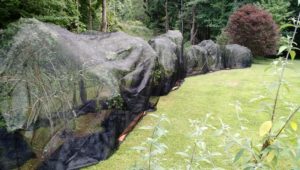 We won by draping mesh cages over the bushes
and over ourselves while picking,
four nets 25 foot square,
scheduled to amortize against berry value by 2028.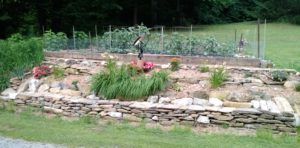 Meanwhile, on basically the same amortization plan,
but now with a vegetable patch behind it,
our rockwall garden thrives
and we can dial up the sun anytime we want.