Stepping across the branch at the wide place over the quartz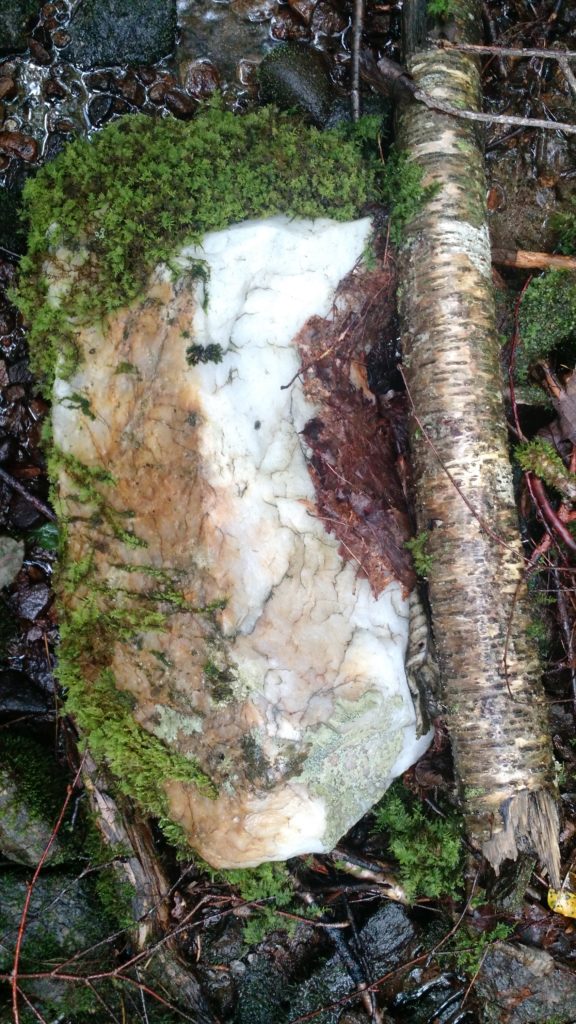 that supports life forms which may or may not
be consuming portions of its essential self.
Some of the mini boulders are so far free
from visible inhabitation
even as the situation of others is impossible to assess.
While on the forest floor below
the mushrooms thrust their caps into light and air.
Oh, there were complaints, all day long, chiefly
from the jays and the thrashers and the catbirds,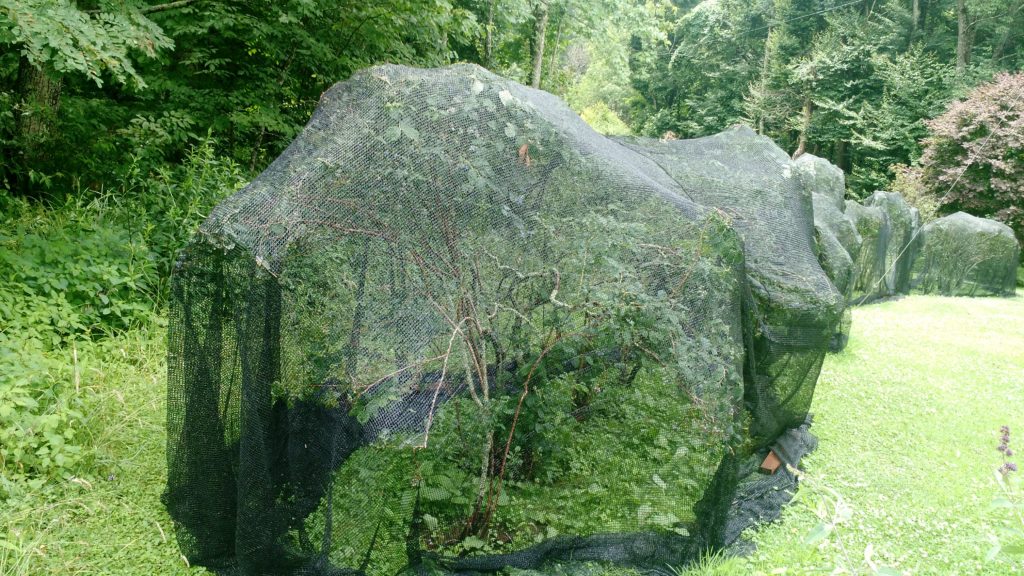 but for the second year running,
we got a good share of the blueberries.
Well, to be honest, most of them.
The point, we explain, is that we're already feeding them
from a dozen feeders, refreshed several times a day.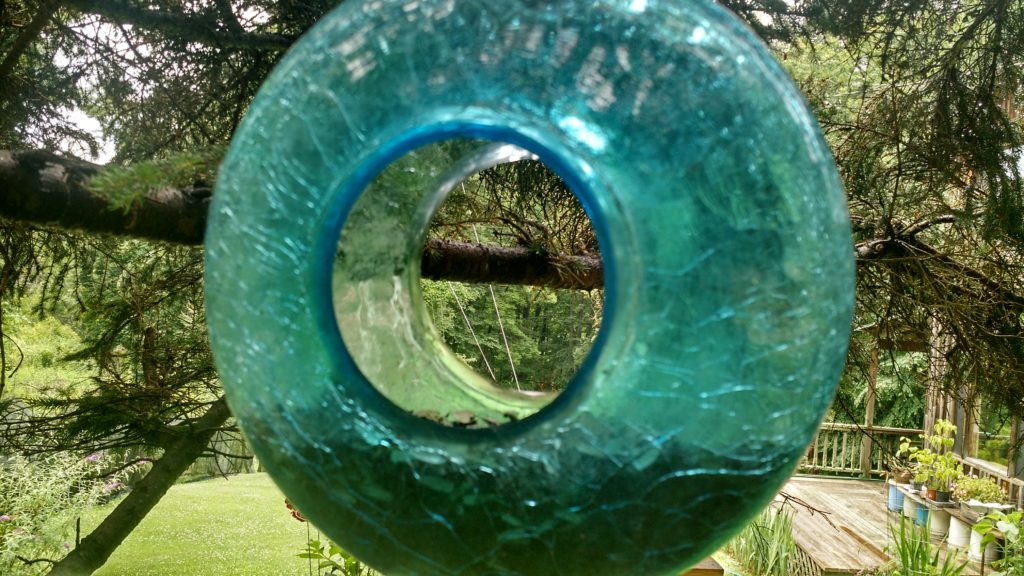 We left the phoebe nest glommed against the siding
clear of the screen door by a whisper.
Yes, the little gray bits at the top are chick heads and tails.
We'd think we're entitled to some of what
we've tilled and planted and fed and watered.
The deer demur, lean in to help themselves,
but we persist.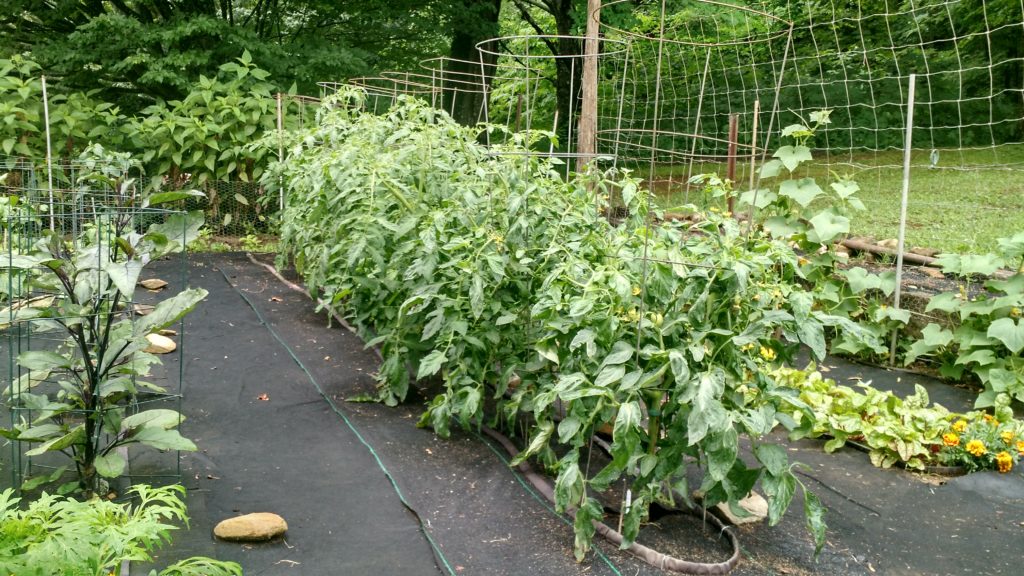 The same life forms that digest the rocks also work
on the wood of our porch, beautiful and strange,
as they proffer proof of pretty clean air.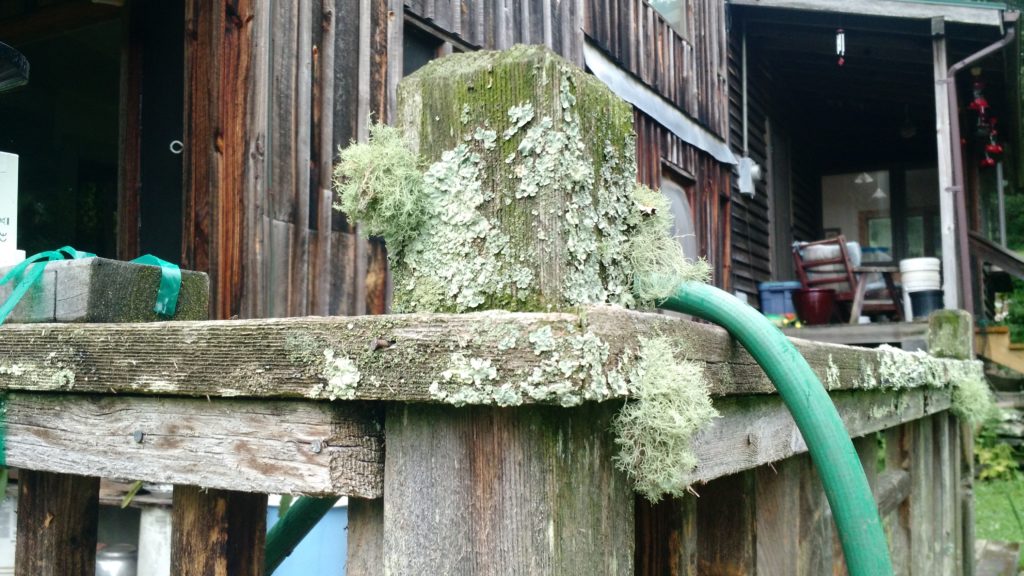 It's time to sit to spin a spell as the sun settles.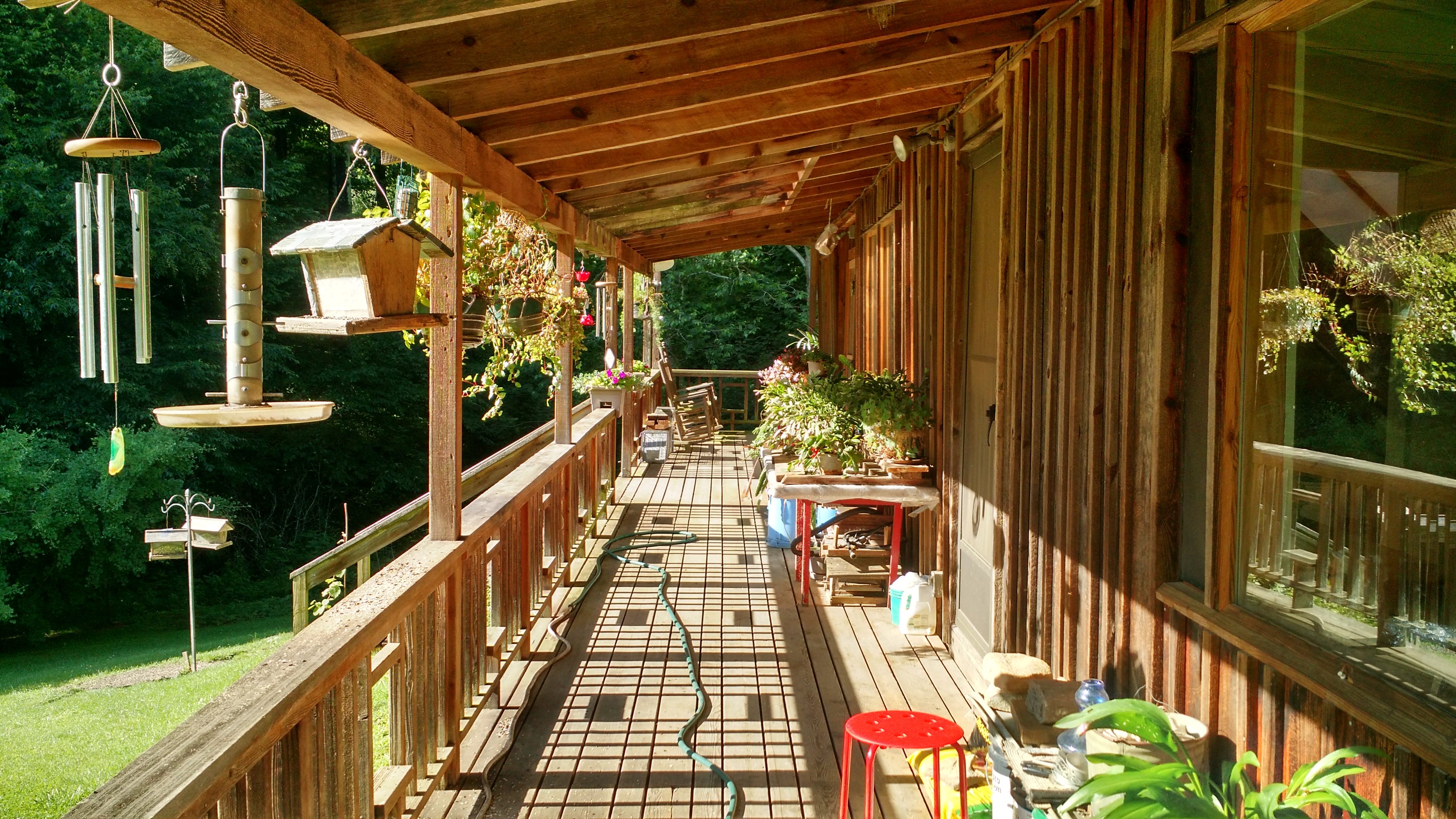 And appreciate the day that has just unwound.