"I keep giving her food,
why doesn't she go away?"
Turns out that is not how you get rid of a stray cat.
Or a resident racoon.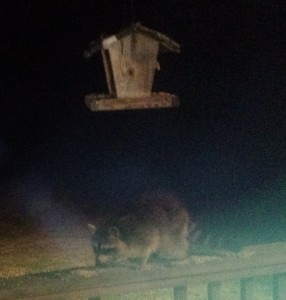 There's feed on the rail, lots of food.
You just reach up and pull. Tilt and spill.

I'm getting way too wonderfully plump
to slither away in escape like this.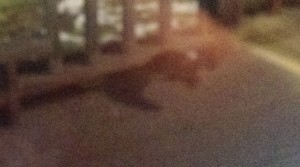 Why do you keep interrupting my dinner?
Eating is an every day business.
It's a mammal thing.