Well, time to come out from my house
and see what's to see.
Sure, upstairs, it's your house, for the time being.
Don't get attached.

I suppose you've never heard of an attractive nuisance?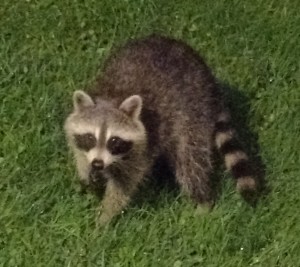 Not me, joker, but thanks,
it's you, with your dangling boxes of food.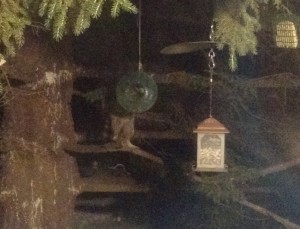 You think I haven't earned this?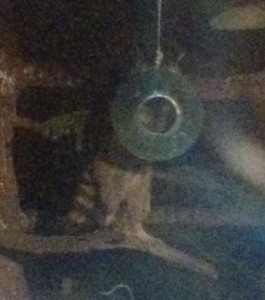 What did you do to deserve your dinner today?