Here and there, the business of spring getting done.
New arbor for the remote rose,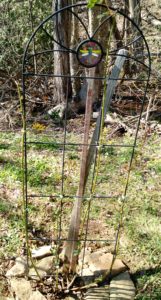 replacing the rotting and crumbled wooden slats
with a mosaic firefly top.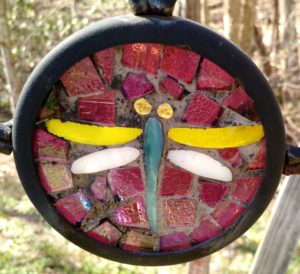 The glassy glint from the gravel under foot,
was a thumb-sized hunk of mica
that sheared into a hundred pieces at a touch.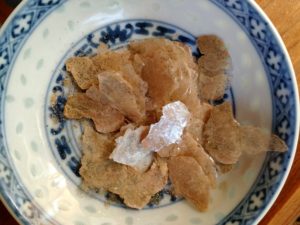 The older bloom of the kitchen amaryllis.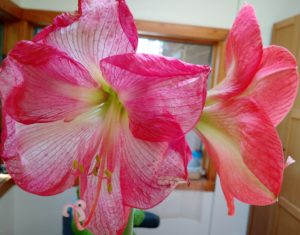 The new bloom.
Little violets in the grass, in patches here and there.
The queen of weeds, ruling a million sister blooms.
Plum gnarly.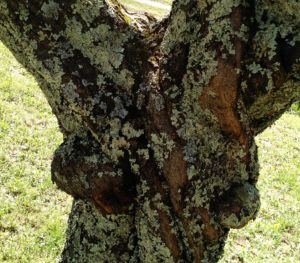 Several human spirits are trapped under the bark,
rather lumpy spirits.