Food, in process here, uses the instructions coded in the seeds

with water and nutrients pulled from soil,
drawing gasses from the air and photosynthetic magic from the sun
transubstantiates through the leaves, to become
tomatos and potatos and cucumbers and eggplant and peppers and peas.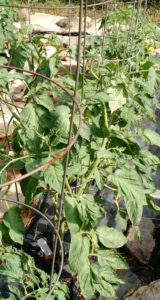 Watching from below, a volunteer stand of fennel, seven feet high,
hunkers by the swamp and wonders about its own lush abandon.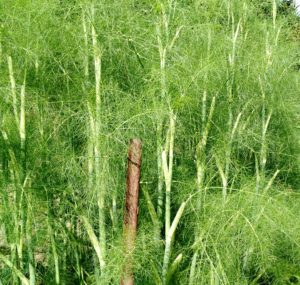 The basil is table-ready.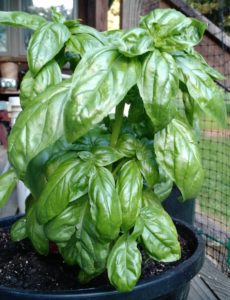 While, stepping carefully down the steps in the herb garden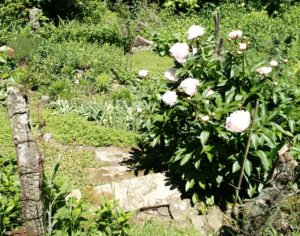 or rock garden, or perennial garden,
steeper than it looks,
you meet a hundred varieties of flower and herb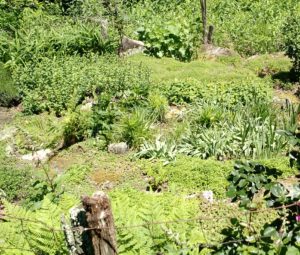 ground cover, moss and lichen putting on their summer dress,
and waiting appreciation, weeding and water.
Another variety of long-row work, when the wrens had stolen all
the strands of shredded coconut for their nests
from the sister of this pot,
the wool yarn left from a dozen projects was knit big
and felted small enough to snug into the basket.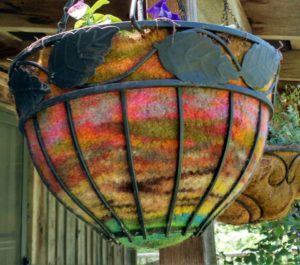 While indoors, at the keyboard, I hoe my own long row, the WIP,
graced by, nourished by, the roses set beside me
by that gardener, and knitter, and 43-year companion of my heart.