Looks like a lawn, an expanse of close-cut green,

if you don't look down to the details.
Oh, there is a little grass blended in.

Lemon balm, fresh as morning, all year long.

The fern fronds are evergreen,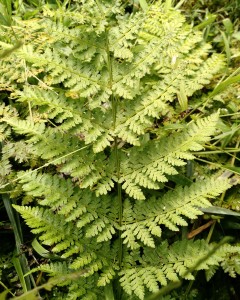 ordered and skilled in their geometry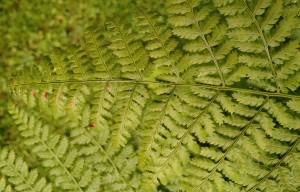 beyond anything we have ever done in ours.