I told the pretty little hornbeam, forty years ago,
that little maple sapling will not bother you,
I'll keep it lifted and away.
There's room for both, I said.
The spruce looming at the bottom of the orchard was a seedling then,
its siblings all harvested for Christmas trees,
except one pine also grown too big for Christmas.
They've grown up entwined a quarter century since.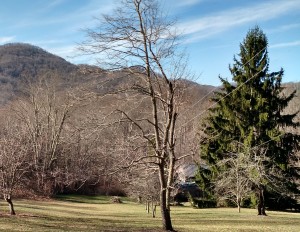 Good year for cones on the high branches.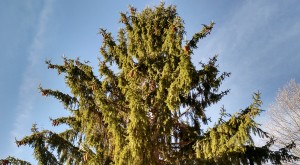 The trees are transparent now
to the sky and the ridge across the valley
for half the year a solid mass of green.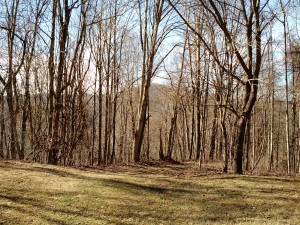 See through down to the branch.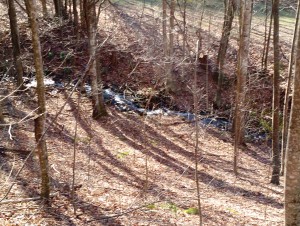 See right through the unending woods, almost.

In every quarter see the horizon of ridgetop and sky.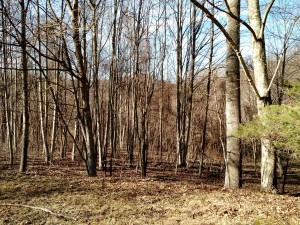 The leaves will be beautiful when they return.
But we'll miss the long view through the silver trunks
just as much as we miss their dense green cloak.